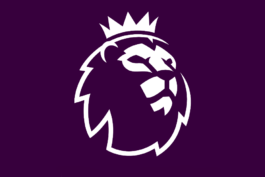 For the past several years, The Football Association Premier League has been working to combat the availability of illegal streams of matches broadcast over the Internet.
These streams can be dealt with in a number of ways but the current preference is to seek cooperation from Internet service providers to have them blocked so that subscribers are prevented from accessing them. This usually involves targeting servers operated by illegal streaming operations by blocking their IP addresses.
Action in Ireland
ISPs won't typically block IP addresses on a voluntary basis but are happy to do so when the Premier League obtains authorization from a court. The High Court in the UK has been happy to grant such orders so in 2018 the Premier League sought to expand its program into Ireland.
In 2019, the Commerical Court gave the Premier League the green light to block pirate servers until June 30, 2020. Then last year, just before that permission ran out, the Premier League obtained an extension for the 2020/21 season.
Premier League Obtains New Blocking Injunction
With that order about to expire, the Premier League needed to obtain another extension to cover the 2021/22 season. According to Irish Examiner, that was granted by Justice David Barniville in the High Court yesterday.
The full ruling is yet to be published by the Court (it should appear here in due course) but at this early stage, there are clear indications that the Premier League has obtained permission to conduct an enhanced blocking program.
The order compels ISPs including Eircom/Eir, Sky Ireland, Sky Subscriber Services, Virgin Media Ireland and Vodafone Ireland to block the IP addresses of pirate servers. In common with previous applications, none of the providers objected to the proposed measures which is unsurprising given their broadcasting interests in delivering Sky Sports, BT Sport, and Amazon Prime, all of which offer Premier League matches.
Enhanced Dynamic Blocking
As noted the ruling is yet to be published but even when it is, little information regarding the specifics of the Premier League's blocking techniques will be made public. These details are shielded from general consumption to prevent pirate IPTV providers from circumventing the blockades but it seems clear that at least to an extent, some have already managed to do that.
In an effort to mitigate that threat next season, the Premier League has been given permission to use enhanced techniques. These are a closely guarded secret but Justice Barniville was reportedly satisfied that the changes were necessary and that enough safeguards against over-blocking (accidentally targeting legal content) were in place to warrant a green light.
In basic terms, the Premier League's anti-piracy partners identify servers associated with unlicensed streams and notify these to ISPs around and during match time. These are then blocked by the ISPs so that subscribers of their subscribers cannot view the streams using regular means.
The blocking measures, which are undoubtedly becoming more sophisticated, can be quickly thwarted with the use of a VPN. However, the Premier League hopes that by putting enough speedbumps in place, it will discourage the use of pirate IPTV services.
No measures will be able to stop the problem altogether but by making life as difficult as possible for both suppliers and consumers of illicit streams, there might be a tipping point in the future where official subscriptions become more attractive.