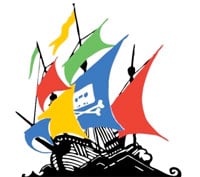 Since January Google has been filtering "piracy-related" terms from its 'Autocomplete' and 'Instant' services.
Google users who now search for terms like "torrent", "BitTorrent" and "RapidShare" will notice that no suggestions and search results will come up before they type the full word. This week this list was expanded with (at least) one new term – Mediafire.
By censoring parts of their search services, Google is sending out a strong signal that they are committed to combating online copyright infringement. Thus far, however, the list of forbidden words still appears to be arbitrary.
Why add the name of the file-hosting service Mediafire but not direct competitors such as Hotfile and Fileserve? Why delist the BitTorrent client uTorrent but not its main competitor Vuze?
Speaking with TorrentFreak, Google spokesman Mistique Cano reiterated what the company announced in a blog post late last year. "We are removing terms from Autocomplete where we find that those terms are closely associated with infringing results."
Google could not provide us with a full list of banned terms or elaborate on the selection process.
"It's not easy [to share the keywords] and the list will undoubtedly change over time," we were told.
"When evaluating terms for inclusion, we examine several factors, including correlation between the term and results that have been subject to valid DMCA takedown notices," Google's spokesman added.
Although Google is not able to inform the public what terms they deem to be closely connected to infringing behaviors, the company does believe that their measures could help to decrease online piracy.
"While there is no silver bullet for infringement online, this measure is one of several that we have implemented to curb copyright infringement online."
"This is something we looked at and thought we could make some narrow and relatively easy changes to our Autocomplete algorithm that could make a positive difference," Google's spokesman said.
The above is interesting, since Google decided to fight a request from a French music rights organization last year, who demanded that Google would implement a similar filtering measure. Apparently they changed their minds.
Aside from censoring piracy-related terms, Google is also preventing various other terms from appearing through their Autocomplete and Instant services. Typing in "tits", for example, is subject to the same treatment as the piracy-related words.
"We also take a similar approach to a narrow class of terms related to pornography, violence and hate speech. These steps do not remove any results from search results or prevent users from typing any term they choose into their queries," Google's spokesman explained.
Admittedly, the impact of the censoring of the Autocomplete and Instant features are not that dramatic. However, Google's willingness to interfere with parts of their search service to combat piracy will motivate rights holders to request even broader filters.
Also, Google's definition of "narrow changes" is worrying when a dictionary word such as "torrent" and trademarks of legitimate businesses such as "BitTorrent" and "RapidShare" are blacklisted. The big question is, where will they draw the line?