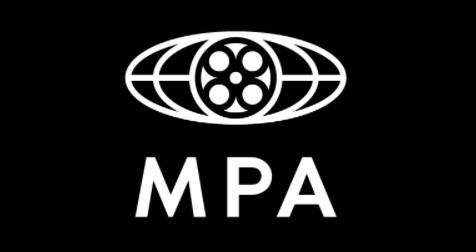 In the UK it's possible for copyright holders to obtain High Court injunctions to have pirate sites blocked by major internet service providers including BT, EE, Plusnet, Sky, TalkTalk and Virgin Media.
This anti-piracy strategy has been regularly utilized by rightsholders since 2011 when the first blocks against Usenet indexer Newzbin came into force.
Since then many hundreds of domains have been blocked and after a somewhat brief hiatus in 2019, both Hollywood and the music industry have been seen returning to court to prevent access to the most popular pirate platforms.
This month the trend continues after the major Hollywood studios and Netflix teamed up against dozens more pirate sites under the banner of the Motion Picture Association (MPA).
Major Torrent Sites Targeted
Considering the recent emphasis on streaming sites and services being blocked in the UK, the latest action unusually targets some of the big torrent sites that have thus far evaded blocking measures.
The most significant site on the list with around 17 million visits per month is TorrentGalaxy, which appears as one of the top 10 most popular torrent sites 2022. The injunction covers three domains (torrentgalaxy.to, torrentgalaxy.mx and torrentgalaxy.su) but in common with previous orders, will also cover additional domains, should TorrentGalaxy deploy others to circumvent the ban.
Other new additions in the torrent category include Zooqle (zooqle.com), a torrent search engine and indexer that according to SimilarWeb stats, pulls in around five million visits per month. MagnetDL (magnetdl.com, magnetdl.org) is another pretty big player with an estimated six million visits per month, around a quarter of which hail from the UK.
The inclusion of private torrent tracker TorrentLeech (torrentleech.org) on the new list is somewhat of a rarity. Members-only sites are not key targets for anti-piracy enforcement even though they have been targeted before in the UK, as far back as 2014.
With around 1.3 million visits per month, GloTorrents (glodls.to, gtdb.to) is not as large as the other platforms in the latest order but given that around 30% of its traffic is from the UK, it's no surprise that the MPA has sought to limit access.
Other sites and Unblocking/Proxy Services
So-called DDL sites (direct download) are indexing services that carry no content themselves but link to movies, TV shows, music and other material hosted elsewhere, usually file-hosting platforms. Several such domains are present in the latest injunction including rlsbb.ru, rlsbb.to rlsbb.com, releasebb.net, proxybb.com and tfp.is.
Furthermore, in case some of the sites in this latest batch try to rely on unblocking services to facilitate access to their freshly-blocked domains, the injunction throws in some of those platforms too for good measure. Sites that unblock GloTorrents, MagnetDL, TorrentGalaxy are included too, with as glotorrents.unblockit.cam, magnetdl.proxyninja.org, and torrentgalaxy.unblockit.cam as just some of the examples.
Finally, the order(s) also cover the main domain and dozens of sub-domains of mxdcontent.net. This site is inaccessible directly but appears to act as a content delivery system for MixDrop, a site that was recently announced by the MPA as the first cyberlocker hosting movies and TV shows to be targeted in the UK with blocking measures.
Interestingly, while the MPA targeted two MixDrop domains (mixdrop.me, mixdrop.co), it doesn't appear to have targeted mixdrop.to, which is the same platform as mixdrop.co, evidenced by the domains using the same login credentials.
Action in January/February also required ISPs to also block these domains: eztv.unblockit.how, projectfreetv.cam, pw.unblockit.how, yts.unblockit.how, solarmovie.unblockit.how, scnsrc.unblockit.how, losmovies.today, flixtor.mx, 1.123movies2022.org, bflix.ru, 123movies.ms, hurawatch.at, onionplay.re, soap2day.film
Other domains to be blocked following a report in December 2021 can be found here.
The full list of domains to be blocked in the latest action (per TalkTalk) are as follows:
glodls.to, gtdb.to
glotorrents.unblockit.cam
glotorrents.u4m.sbs
glotorrents.unbl4you.cyou
glotorrents.123unblock.world
glotorrents.unblockproject.top
glotorrents.proxybit.sbs
glotorrents.mrunblock.bar
glotorrents.g3g.fun
magnetdl.com, magnetdl.org
magnetdl.unblockit.cam
magnetdl.proxyninja.org
rlsbb.ru, rlsbb.to
rlsbb.com, releasebb.net
proxybb.com, tfp.is
tfpdl.se, tfp.unblockit.cam
tfpdl.proxybit.sbs
tfpdl.unbl4you.cyou
tfpdl.123unblock.world
tfpdl.unblockproject.top
tfpdl.proxybit.sbs
tfpdl.mrunblock.bar
tfpdl.g3g.fun
torrentgalaxy.to
torrentgalaxy.mx
torrentgalaxy.su
torrentgalaxy.unblockit.cam
torrentleech.org
zooqle.com
zooqle.unblockit.cam
zooqle.u4m.sbs
zooqle.unbl4you.cyou
zooqle.123unblock.world
zooqle.unblockproject.top
zooqle.proxybit.sbs
zooqle.mrunblock.bar
zooqle.g3g.fun
zooqle.proxyninja.org
mxdcontent.net
a-delivery26.mxdcontent.net
s-delivery21.mxdcontent.net
s-delivery16.mxdcontent.net
s-delivery19.mxdcontent.net
s-delivery17.mxdcontent.net
s-delivery23.mxdcontent.net
s-delivery22.mxdcontent.net
a-delivery21.mxdcontent.net
s-delivery25.mxdcontent.net
s-delivery26.mxdcontent.net
s-delivery27.mxdcontent.net
a-delivery30.mxdcontent.net
s-delivery28.mxdcontent.net
s-delivery29.mxdcontent.net
s-delivery30.mxdcontent.net
s-delivery31.mxdcontent.net
s-delivery32.mxdcontent.net
s-delivery33.mxdcontent.net
a-delivery18.mxdcontent.net
a-delivery19.mxdcontent.net
s-delivery34.mxdcontent.net
s-delivery35.mxdcontent.net
a-delivery22.mxdcontent.net
a-delivery23.mxdcontent.net
a-delivery27.mxdcontent.net
a-delivery28.mxdcontent.net
a-delivery29.mxdcontent.net
s-delivery36.mxdcontent.net
a-delivery31.mxdcontent.net
s-delivery37.mxdcontent.net
s-delivery38.mxdcontent.net
a-delivery32.mxdcontent.net
a-delivery33.mxdcontent.net
a-delivery10.mxdcontent.net
a-delivery9.mxdcontent.net
a-delivery11.mxdcontent.net
a-delivery12.mxdcontent.net
a-delivery14.mxdcontent.net
a-delivery15.mxdcontent.net
a-delivery24.mxdcontent.net
s-delivery18.mxdcontent.net
s-delivery13.mxdcontent.net
s-delivery9.mxdcontent.net
a-delivery1.mxdcontent.net
a-delivery2.mxdcontent.net
a-delivery3.mxdcontent.net
a-delivery4.mxdcontent.net
a-delivery5.mxdcontent.net
a-delivery6.mxdcontent.net
a-delivery7.mxdcontent.net
a-delivery8.mxdcontent.net
s-delivery10.mxdcontent.net
s-delivery11.mxdcontent.net
s-delivery12.mxdcontent.net
s-delivery14.mxdcontent.net
s-delivery1.mxdcontent.net
s-delivery2.mxdcontent.net
s-delivery3.mxdcontent.net
s-delivery4.mxdcontent.net
s-delivery5.mxdcontent.net
s-delivery6.mxdcontent.net
s-delivery7.mxdcontent.net
s-delivery8.mxdcontent.net
a-delivery16.mxdcontent.net
a-delivery17.mxdcontent.net
s-delivery15.mxdcontent.net
a-delivery13.mxdcontent.net
a-delivery25.mxdcontent.net
a-delivery25.mxdcontent.net
a-delivery20.mxdcontent.net
s-delivery24.mxdcontent.net
s-delivery20.mxdcontent.net