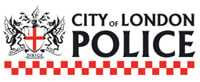 During the summer of 2014, City of London Police arrested the then 20-year-old Callum Haywood of Bakersfield for his involvement with several proxy sites and services.
Haywood was interrogated at a police station and later released on bail. He agreed to voluntarily hand over several domain names, but the police meanwhile continued working on the case.
One of the main services linked to the investigation was Immunicity, a censorship circumvention tool that allowed users to route their traffic through a proxy network.
In addition, Haywood was also connected to the Pirate Bay proxy list Piratereverse.info and KickassTorrents proxies Kickassunblock.info and Katunblock.com, movie2kproxy.com, h33tunblock.info and several other proxy sites.
These proxies all served as a copy of the original sites, which are blocked by several UK ISPs, allowing users to bypass restrictions imposed by the High Court. While Haywood wasn't operating any of the original sites, police have decided to move the case ahead.
Today, after nearly two years, the Police Intellectual Property Crime Unit (PIPCU) formally announced the charges, which amount to one count of converting and/or transferring criminal property and six counts of possession of an article for use in fraud.
The charges relate to the operation of a Pirate Bay proxy and two KickassTorrent proxies.
Piratereverse.info
Based on the charges the now 22-year old student potentially risks a long prison sentence.
Possession of articles for use in fraud is punishable by up to five years in prison under UK law, while supplying articles for use in a fraud carries a sentence of up to 10 years. Converting and/or transferring criminal property is money laundering, for which the maximum sentence is 14 years.
Speaking with TorrentFreak today, Haywood denies any wrongdoing.
The prosecution is the first of its kind, in that it targets a person who allegedly assisted Internet users to bypass High Court orders to block The Pirate Bay and other torrent sites.
Even though the blocking orders don't apply to all UK ISPs, who continue to provide access to the very same sites, PIPCU alleges that Haywood's sites were setup to circumvent the court orders.
Haywood is scheduled to appear on bail at Nottingham Magistrates' Court on April 21 for a preliminary hearing.