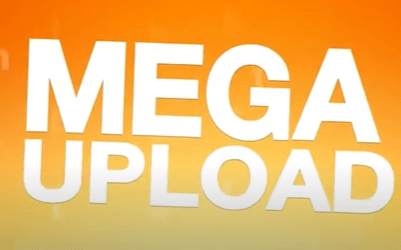 January 2022 marked the ten-year anniversary of the Megaupload raid, which effectively shut down the file-sharing empire.
It was also the beginning of a criminal process against several people associated with the site. As Megaupload's founder, Kim Dotcom grabbed most of the attention, but several others are fighting a similar battle.
In addition to Dotcom, the U.S. sought the extradition of Bram Van der Kolk and Mathias Ortman from New Zealand. The men are accused of being part of the criminal conspiracy but after a decade of denying any wrongdoing, this year their positions changed.
Guilty Pleas & Confessions
In May, Van der Kolk and Ortmann announced that a deal had been reached with the authorities to avoid extradition and face charges in New Zealand instead. Soon after, they pleaded guilty and following a swift conviction, now face up to ten years in prison, theoretically at least.
RIAA & MPA Lawsuits Are Still On
The RIAA and the MPA also filed civil lawsuits against Megaupload in the United States. The movie and music industry plaintiffs hope to recoup significant damages but pending developments in the criminal case, the complaints are currently on hold.
A few days ago, District Judge Anthony J Trenga put the two civil lawsuits on hold for another six months. This process has been ongoing since 2014 but aside from the replacement of a judge, there haven't been any significant breakthroughs.
The order was requested by Megaupload Ltd with consent from the rightsholders. Delays are pretty much a formality at this point but the plea deals in New Zealand are now being noted.
"In May 2022, Ortmann and van der Kolk each pleaded guilty to related charges filed against them by the New Zealand government, and apparently the United States no longer seeks extradition of them," Megaupload Ltd writes.
Needless to say, these guilty pleas will also have a significant effect on the pending civil lawsuits. It would make sense if Van der kolk and Ortman reached an agreement with the plaintiffs but that isn't currently reflected by the record.
No Comment
It's possible that the issue is being discussed behind the scenes but at least for now, the parties involved are remaining quiet.
The MPA informed us that it would rather not comment on the matter and the RIAA didn't immediately respond. Meanwhile, Van der Kolk says that he can't comment on the matter at this time, which also applies to Ortmann.
This means that the Megaupload pair will remain defendants in the civil lawsuits alongside Kim Dotcom. That said, considering everything that has happened so far this year, it wouldn't be a surprise to see some movement in the next six months.
—
Copies of Megaupload's requests to stay the civil cases are available here (1,2). These were both signed by Judge Trenga shortly after.