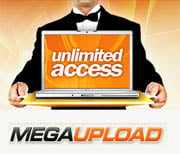 Well over two years have passed since Megaupload was taken offline, and the U.S. Government still hasn't found a way to serve the Hong Kong based company.
During all this time the Hong Kong authorities have kept Megaupload's assets locked up, as part of a restraint order the U.S. Government had demanded.
In a move to unfreeze these assets, Megaupload has now filed an application in a Hong Kong court. Through this application Megaupload wants the local Department of Justice to set aside the restraint order.
According to Megaupload, the company should no longer be held hostage based on an order that was issued after a seemingly unlawful request by U.S. authorities. The restraint order has basically shut down the company by freezing all its bank accounts and other assets.
Among other things, Megaupload says it wants to use the assets to reunite former users with the personal files they lost access to after the raid.
"Over two years later, the US DOJ has yet to serve Megaupload or initiate substantive criminal proceedings against it, trapping Megaupload in a state of criminal limbo," Megaupload's global litigation counsel Ira Rothken says in a comment.
"During that time, the restraint order has prevented Megaupload from conducting business or paying bandwidth expenses needed to return cloud storage data to users. Needless to say, Megaupload and its cloud storage users have been severely prejudiced by the US Department of Justice's conduct," he adds.
Megaupload believes that the restraint order was issued unlawfully, in part because the U.S. Government failed to disclose how the Hong Kong company would be served.
"As further argued in Megaupload's application, the US DOJ's inability to prosecute Megaupload over this long period of time is grounds to discharge the injunction independent from the US Department of Justice's nondisclosure," Rothken says.
To back up its request, Megaupload has submitted affidavits from two criminal law experts. Richard Davis, who is a former Assistant U.S. Attorney and member of the Watergate Prosecution Force, and Stanford Law School professor Robert Weisberg.
Earlier today, the High Court of Hong Kong ordered the local Department of Justice to respond to Megaupload's allegation. This response has to be filed early June, after which the court will decide on the issue.
If Megaupload wins its case the door will be open for a multi-billion dollar civil claim. Megaupload was previously valued at two billion dollars and before the raid was planning a listing on the U.S. stock market.