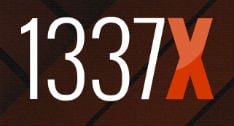 Last year, Hawaii-based attorney Kerry Culpepper made the headlines when he filed several lawsuits against YTS users.
The lawyer was able to do this because YTS handed over database information as part of a private settlement.
The tactic proved quite useful. For one, the database information is additional evidence and provides valuable details such as email addresses. In addition, calling out a torrent site by name may deter some people from using it in the future. It's a win-win for the copyright holder.
Naming Other Torrent Sites
Perhaps motivated by the controversy earlier lawsuits generated, Culpepper later moved on to another popular torrent site. Last November he filed a complaint on behalf of the filmmakers behind 'Ava' and 'Rambo V: Last Blood', targeting alleged RARBG users.
At first sight, this lawsuit sounded concerning to RARBG users, as it indirectly suggested that they were somehow compromised. However, unlike in the YTS cases, there was absolutely no evidence that the defendants used RARBG.
The RARBG complaint doesn't mention any emails but only IP-addresses, which can easily be collected from public trackers. The only link with RARBG is that the torrents were shared on that site, but these same files could be downloaded from other sites as well.
When we contacted RARBG's operator he fiercely denied any involvement. The most likely explanation is that RARBG was mentioned in the lawsuit to cause confusion and perhaps stir up another controversy.
New Lawsuit Targets 1337x Users
This week Culpepper filed yet another lawsuit, targeting fourteen people who shared a copy of the horror movie "I Spit on Your Grave". The plaintiff in this case is Family Of The Year Productions, which is an affiliate of the production company Cinetel Films.
Again, the complaint singles out users of a popular torrent site, 1337x in this case. In addition to IP-addresses, which can be collected from public trackers, the legal paperwork also includes 14 email addresses that were allegedly used to register a 1337x account.
"Each Defendant registered for an account with a notorious movie piracy website known as 1337x ('1337x website') using an email address as shown in Exhibit '2'," Culpepper writes.
It's worth noting that the full domain isn't mentioned in this sentence. Later in the complaint, 1337x.to is referenced several times as the targeted site.
This claim nonetheless suggests that these are confirmed 1337x users. This is substantially different from the aforementioned RARBG case. However, the complaint doesn't explain where these email addresses come from or how they are connected to the fourteen IP-addresses that downloaded the pirated film.
"No Comment"
TorrentFreak reached out to attorney Kerry Culpepper to find out more but he can't comment on this case at the time. Our inquiry to a 1337x staff member and the site's official contact address, meanwhile, remains unanswered.
This isn't the first time the attorney has focused his efforts on 1337x. Last year, he subpoenaed Cloudflare to uncover the identity of the site's operator. Whether that has any bearing on this case is unknown.
Given the gravity of the accusations, we prefer not to speculate but the fact that email addresses are mentioned in the complaint is worrisome.
YTS Cases Were Different
That said, unlike the YTS cases, there's no affidavit which confirms that these email addresses come from 1337x directly. Also, the infringing files are still available on 1337x, while they were removed from YTS.
When more information becomes available showing how these email addresses were obtained and how they are linked to the IP-addresses, we will report on it accordingly. For now, we will focus on the rest of the complaint.
The film company writes that it intends to subpoena the Internet providers of the defendants as well as their email provider Google, to obtain the associated names and addresses. After that, the complaint could be amended with extra information.
$150,000 Damages and No Internet
The defendants are all accused of both direct and contributory copyright infringement. Twelve of the fourteen IP-addresses were caught sharing "I Spit On Your Grave" in 2020, and the other two date back to 2017, which falls outside of the statute of limitations.
The movie company demands the maximum amount of $150,000 in statutory damages. In addition, it requests an order requiring "any service provider," which includes Internet providers, to terminate the accounts of the alleged pirates.
—
A copy of the complaint, filed by Kerry Culpepper at a Colorado District Court yesterday, is available here (pdf).