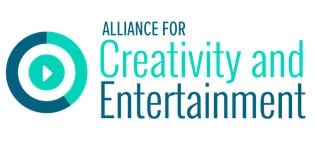 The Motion Picture Association (MPA) and their partners in the Alliance of Creativity and Entertainment (ACE) are on a mission to slash the online availability of pirated movies and TV shows.
The activities of the groups are rarely made public until services are actually taken down, following legal action in US courts, for example. However, OSINT sources can be utilized to find out which sites are already on the anti-piracy groups' radar, including some that may have already fallen but yet to be announced. Today we can report a selection of both.
MPA & ACE Seize 'Pirate' IPTV Domains
One of the main priorities of ACE, of which the MPA is a key member, is to tackle illegal streaming. The groups tackle traditional web-based platforms such as video-hosting services and indexing sites (like PrimeWire) but also IPTV suppliers, distributors and resellers.
Actions against these types of players are often announced by ACE when they come to a successful conclusion, which can include site operators handing over domains and signing agreements. Sometimes, however, the signs are already in public view.
During the past few days a number of pirate IPTV-related domains began redirecting to the Alliance for Creativity and Entertainment website, a pretty clear indication that for the people behind them, all is not well.
The first seized domain – techstudiony.com – used to be the website for Brooklyn-based electronics store TechStudio Electronics. Quite why the domain has been seized by ACE/MPA isn't immediately clear but the company's phone number is also used to sell various set-top boxes to the public. If any of those also came with an IPTV subscription, that could've proven problematic.
Other domains that began redirecting to the ACE anti-piracy portal recently include a number with similar formatting. Israelitvcompany.com, for example, appears to have sold IPTV subscriptions relevant to Israeli customers.
"Israeli TV is the innovative TV service from the Israeli TV Company, a pioneer in digital television. For the first time we present to you over 30 of the most popular Israeli channels in digital quality anywhere around the world on your TV!" the site used to read.
Similar domains that also began redirecting to ACE in the past few days include the following: turkishtvcompany.com, polishtvcompany.com, russiantvcompany.com, germantvcompany.com, frenchtvcompany.com and ukraniantvcompany.com. Given their formatting and former site layouts, they appear to be connected.
ACE/MPA Investigate Dozens More Domains
Late December 2021 it became evident that the anti-piracy groups were investigating dozens more domains linked to web-based illegal streaming operations and pirate IPTV services. In the new year, they aren't letting up.
Three DMCA subpoena applications filed in US courts this month show that with the help of Cloudflare and domain registry Tonic, MPA and ACE are hoping to identify the operators of at least two dozen additional sites operating in the web-streaming, IPTV and torrent sectors.
Vumoo.to, for example, is a very popular streaming portal offering movies and TV shows. With help from Cloudflare (which provides services to the site) and Tonic (which operates its domain), the anti-piracy groups are hoping to identify Vumoo's owners, presumably with the intention of shutting the site down and depriving around 11 million visitors per month of their piracy fix.
1337x.to, which is a giant in the BitTorrent space, is also of interest to ACE/MPA. The indexing platform, which offers access to torrents covering many content categories, currently has around 75 million visitors per month but whether the request to Cloudflare will prove helpful is open to question.
Over the past couple of years ACE, MPA and even the RIAA (1,2,3) have demanded identifying information from Cloudflare and/or Tonic on 1337x yet the site continues nonetheless.
The 10 million visitors per month YTS.rs domain is also on the MPA/ACE radar. The site, which offers magnets and torrent streaming, uses the YTS branding but like the more popular YTS.mx, it isn't the official YTS site since that was shut down more than six years ago.
The full list of sites, for which ACE/MPA are demanding the full personal details of their operators, reads as follows:
1337x.to, 9jarocks.com, 9jarocks.net, assistirfilmesonline.pro, baixartorrents.org, dizibox.pro, filmeseries.top, hdfilmcehennemi.tv, la123movies.com, loveflix.online, maxseries.top, my9jarocks.net, my9jarocks.org, pobre.tv, pobreflix.org, putlockernew.site, rfilmesonline.com, Series9.me, Strumyk.tv, superflix.mobi, tudohd.top (redirect to tudohd.cc), uwatchfree.ph (redirects to uwatchfree.fo), Vumoo.to, yabancidizi.pro, yts.rs
The big question, of course, is whether any of these customers of Cloudflare have provided their real information to the CDN company.
A lawsuit filed in Japan against Cloudflare by manga publishers Shueisha, Kodansha, Shogakukan, and Kadokawa this month alleges that the US company fails to conduct due diligence, meaning that it's possible for site operators to access Cloudflare's free service without "sufficient verification of identity".