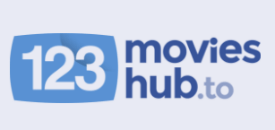 With millions of visitors per day, pirate streaming site 123movies, also known as GoMovies, is a force to be reckoned with.
The Motion Picture Association of America (MPAA) is fully aware of this and previously alerted the US Trade Representative about this "notorious market."
However, since the site is not operating from the US, Hollywood's industry group is also reaching out to 123movies' alleged home turf, Vietnam. Following in the footsteps of the US ambassador, the MPAA seeks assistance from local authorities.
The MPAA is currently in Vietnam where it's working with the Office of the Police Investigation Agency to combat pirate sites. According to the MPAA's Executive Vice President & Chief of Global Content Protection, Jan van Voorn, 123movies is one of the prime targets.
"Right now, the most popular illegal site in the world, 123movies.to (at this point), is operated from Vietnam, and has 98 million visitors a month," Van Voorn said, quoted by VNExpress.
"There are more services like this – sites that are not helpful for local legitimate businesses," he adds.
The MPAA hopes that the Vietnamese authorities will step in to take these pirate sites offline, so that legal alternatives can grow. In addition, it stresses that the public should be properly educated, to change their views on movie piracy.
While it's clear that 123movies is a threat to Hollywood, there are bigger fish out there.
The 98 million number MPAA mentions appears to come from SimilarWeb's January estimate. While this is a lot of traffic indeed, it's not the largest pirate site. The Pirate Bay, for example, had an estimated 282 million visitors during the same period.
TorrentFreak asked the MPAA to confirm the claim but at the time of writing, we have yet to hear back. Perhaps Van Voorn was referring to streaming sites specifically, which would make more sense.
In any case, it's clear that Hollywood is concerned about 123movies and similar sites and will do everything in its power to get them offline.