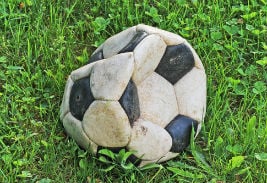 With much of the legal groundwork completed in Europe, blocking pirate sites and services is often a case of rightsholders following established procedures and waiting for the rubber stamp of approval.
The problem for rightsholders is that waiting for weeks or even days can introduce new complications. And for live sporting events, especially football matches, a 90 minute wait is effectively useless.
Rightsholders in the UK have developed some interesting strategies to implement blocking almost immediately and a similar system is also deployed in Canada. Predictably, other countries are interested in having access to the same tools.
Italy's Blocking Machine
From an administration perspective, Italy's site-blocking mechanisms are well developed. Domains are blocked every week and each process is officially recorded along with explanatory notes. Recent additions to the blocking list include ru-music.com, only-free-mp3.xyz, convertezilla.com, indirdur.ist, and radiomola.net, but the full list includes more than 3,000 domains.
Telecoms regulator AGCOM processes complaints quickly. After FPM, Sony, Universal and Warner complained about savemp3.app on December 1, 2022, a decision to block the domain was published yesterday. The system is efficient but nowhere near fast enough for live sports. What Italy wants is near real-time blocking, especially to protect Serie A, the country's top-tier football league.
Teams playing in Serie A are the pride of Italy but in common with all regions, the country faces challenges from pirate IPTV providers. Rapid blocking measures were discussed in parliament during the summer and subject to approval, it was hoped that the new provisions would help to mitigate the problem.
Upgraded Blocking Proposals
Under the proposals, telecoms regulator AGCOM would be given new powers to order "urgent precautionary measures" to disable access to allegedly illegal content using DNS and IP address blocking, including any other IP addresses suspected of offering the same content.
None of this is particularly unusual but then talk switched to a new process to tackle situations that are even more serious and/or urgent, using a system that can block streams before they even start. Blocking during a live event, based on domain names and IP addresses supplied by rightsholders, was also part of the conversation.
Blocking requests sent to AGCOM would also be distributed to various parties, including service providers and search engines. They would be required to implement technical measures "without delay and in real time" to render content inaccessible, with administrative penalties available to encourage compliance.
Piracy and Taxes
Top-tier Italian football league Serie A is likely to be the top beneficiary if rapid blocking is put in place. The league has continually reminded fans that watching pirate streams is "killing football" and they should do their part by boycotting unlicensed providers.
Awkwardly, however, Serie A is sponsored by 1XBET, a supposedly bankrupt online betting platform, reported sponsor of pirate movies, and a prolific advertiser on pirate sites. Serie A's anti-piracy and social responsibility pages still carry 1XBET logos, despite damning reports and allegations that 1XBET doesn't meet its tax obligations.
Entirely separately and nothing to do with the 1XBET deal, many teams playing in Serie A have tax problems of their own. To reduce financial pressures faced by Serie A,B, and C clubs during the pandemic, in 2020 the Italian government extended their tax deadlines.
As a result, Italian football clubs now owe nearly half a billion euros in taxes, payable by December 22, 2022. Serie A teams account for €380 million of those unpaid taxes with Inter Milan (€50m) and Lazio (€40m) owing the most.
These teams believe that reducing piracy could help their financial positions while the government should be more understanding of their tax issues. Interestingly, they already have someone in place to deal with both.
Football, Politics and Piracy
Claudio Lotito is the president and majority owner of Lazio, which owes €40m in taxes. He's been doing everything in his power to convince the government that the most appropriate way for all clubs to pay their taxes is via installments, spread over five years, but without any of the fines usually associated with late payments.
Claudio Lotito is also a politician and a Senator in the Upper house of the Italian Parliament. He's with the Forza Italia party of former Prime Minister Silvio Berlusconi, who happens to be the owner of another Serie A team, A.C. Monza.
A month ago, Senator Lotito was elected vice-president of the Budget and Economic Planning Commission of the Senate. In his acceptance speech he noted that "all citizens and businesses are in extreme difficulty" and that he would be working hard to bring a "tangible improvement to all the financial rules of the state."
On Thursday it was announced that the deadline for Serie A clubs to pay their taxes had been extended for 60 months, with a token 3% added on top for late payment.
Good news for the clubs, of course, but Lotito hopes to deliver even more.
Forza Italia Demands Instant IPTV Blocking
An amendment to the Budget Law signed by Lotito, Dario Damiani, and Francesco Silvestro, insists that the type of advanced IPTV blocking discussed during the summer must be put in place to protect Italian football, Serie A teams especially.
According to local reports, the amendment states the following:
"If a precautionary order arrives to block access to IP addresses and sites through which illegal content is disseminated, service providers must ensure that it is carried out promptly and in any case within thirty minutes of the communication."
Digital economy and innovation publication Cormcom.it describes the proposal as "unmanageable in practice" and a "further burden" on telecoms companies.
"The request for removal in 30 minutes proposed by [Forza Italia] is unmanageable : once the report has been received by Agcom, this should impose the immediate removal of the content by the Internet service provider. How does Agcom manage reports with these timings during the weekend (when the matches are broadcast)? And who pays for management and operations?"
A previous proposal submitted to the government said that AGCOM should receive one million euros annually to implement and manage an IT platform capable of administering this type of blocking. The proposal was ultimately shelved, but since the system would've been funded by taxpayers, it's not hard to see a win-win situation for Italy's football clubs.
The eventual introduction of this type of blocking is inevitable, however. Who will end up paying for it on paper remains to be seen, but one way or another, the bill will always be covered by the majority of fans who buy match tickets, buy TV subscriptions, or simply pay their taxes.