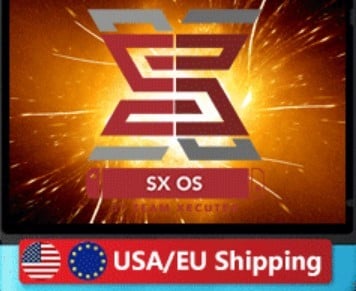 For many years, the infamous Team-Xecuter has been a thorn in Nintendo's side.
The group offers hardware and software solutions that allow people to install and play pirated games on Nintendo consoles, including the Switch.
After cracking Switch's original technical protections in 2018, Team-Xecuter released a new range of products this year. These SX Core and SX Lite chips work on all Switch classic and Lite consoles, while previous 'hacks' were limited to a subset of devices.
In addition, the devices no longer have to be connected to a dongle or computer to boot the consoles into the custom SX OS firmware. This wasn't just a big improvement for end-users, Nintendo also saw it as a major threat.
To stop the distribution of the new chips in its tracks the Japanese gaming giant launched two lawsuits in the US in May. One targeted the US-based Uberchips vendor and the other was filed against a group of unknown operators who run multiple stores, including TXswitch.com, SXflashcard.com and Axiogame.com.
Some websites disappeared shortly after the lawsuit was filed but Nintendo believes that many have simply continued doing business under new domain names, as communication with customers also revealed. However, none of the unknown operators responded in court within the given deadline.
Nintendo doesn't expect that any of the alleged foreign store operators will defend themselves so, late last week, it asked a federal court in Seattle, Washington, to issue a default judgment with a permanent injunction.
Interestingly, Nintendo doesn't seek any monetary damages from the defendants. While the company believes that the stores are causing "irreparable harm," the defendants remain unknown and aren't likely to pay damages anyway.
"Nintendo does not seek an award of monetary damages, and such an award likely would be ineffective here, as Defendants have refused to appear or participate in this lawsuit, despite the fact that they are indisputably aware of its existence," the gaming company writes.
Instead, Nintendo seeks a permanent injunction that requires the store operators to stop any infringing activity and hand over their domain names. As such an order may be ignored as well, the injunction should also apply to third-party services, including domain registrars and registries, to work with these sites.
Without such an order, Nintendo believes it will continue to suffer losses and it sees no other options available.
"[T]he threatened injury to Nintendo outweighs whatever harm—if any—Defendants would experience from an injunction. Defendants have no legitimate purpose in trafficking in illegal circumvention devices," Nintendo writes.
Because several defendants have swiftly moved to other domains and avoided other enforcement measures, the proposed injunction further covers "any successor sites," services such as Skype, Discord, or Facebook, as well as online marketplace platforms, including AliExpress.
From the proposed injunction
The latter means that, if the injunction is granted, Nintendo can also target the sellers on these other platforms and services, if needed. This doesn't just apply to shutting down accounts, it also allows for the seizure of any infringing devices.
The court has yet to sign off on the proposed default judgment and injunction. If granted, it may make it a little harder for these sites to operate, but it's unlikely that it will be 100% effective.
Team-Xecuter itself is not directly affected by the injunction, but it's not happy with Nintendo's actions. The group previously accused the gaming company of censorship, monopolistic control, and legal scare tactics.
"Of course we are not happy with this kind of censorship that is being enforced by legal injunctions that make us out to be something we are not: a copyright-infringing ring of software pirates," Team-Xecuter tells TorrentFreak.
The case against Uberchips runs separately from the one against the foreign store operators. The Uberchips operator previously requested a motion to dismiss the lawsuit and both parties are exploring options to settle the matter without going to trial.
—
A copy of Nintendo's request for a default judgment and permanent injunction is available here (pdf)