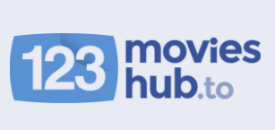 With millions of visitors per day, 123movies(hub), also known as Gomovies, is one of the largest pirate streaming sites on the web.
However, according to a new message posted on the site, this will soon end. The site's operators say that they will shut down at the end of the week.
"We've been providing links to movies and shows for years. Now it's time to say goodbye. Thank you for being our friends and thanks for staying with us that long," the 123movies team writes.
In addition, 123movies encourages its users to "respect" filmmakers by paying for movies and TV-shows instead of pirating them.
"PS: Please pay for the movies/shows, that's what we should do to show our respect to people behind the movies/shows," the team adds.
123movies shutdown notice
The shutdown announcement, which is currently only visible on the classic homepage, comes a few days after the MPAA branded the site as the the most popular illegal site in the world.
"Right now, the most popular illegal site in the world, 123movies.to (at this point), is operated from Vietnam, and has 98 million visitors a month," MPAA's Executive Vice President & Chief of Global Content Protection, Jan van Voorn said.
That wasn't the first time the site had been called out. Last year the US Ambassador to Vietnam called on the local Government to criminally prosecute the site's operators on their alleged home turf. In addition, the site was also on the radar of the office of the US Trade Representative, which featured 123movies in its latest Notorious Markets report.
While 123movies has changed names several times over the course of the last few months, it was still a relative newcomer. It first emerged less than three years ago, but quickly became a dominant player.
According to the announcement, however, it will be all over in a few days. With millions of potential estranged users, that will leave a huge gap to fill.
The reason for the planned closure decision is unknown. Speculation would suggest legal pressure being high on the list, but the 123movies team hasn't commented on its motivation.