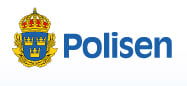 The Pirate Bay might no longer be the most popular torrent site on the Internet but its story is certainly the most colorful in the history of online piracy.
That history is now inexorably intertwined with that of Sweden, a Scandinavian country that found itself slammed into the middle of the United States' war on piracy due to the site operating from its territory.
At first Sweden took little action against TPB and its founders, but as pressure built the authorities governing the sub 10 million population decided that enough was enough. Not only would Pirate Bay be forced to its knees, but all similar services that had brought Sweden's IP policies under the spotlight too.
The resulting crackdown, which has run for more than a decade but has intensified in the past six years, has seen countless torrent sites, Direct Connect hubs, streaming platforms and end users targeted by the authorities.
Once considered a piracy haven, Sweden is now a somewhat risky country to start a file-sharing operation or share large volumes of files. Nevertheless, the authorities report that illegal downloading continues at a pace.
According to stats just released by Sweden's national police, the most common intellectual property crimes committed in the country relate to unauthorized file-sharing, despite physical counterfeiting being valued at billions of krona every year.
"75 percent of complaints are about copyright violations and file sharing, although we may be seeing some decline," says Paul Pintér, police national coordinator for intellectual property crimes.
That decline is almost certainly due to the attractive legal services that have been gaining traction year on year. Platforms such as Spotify and Netflix are doing very well in Sweden, with three quarters of the population now using streaming services to consume music and video. The former has impressively tied up around 90% of the paying market.
Still, it's apparent that Sweden still has work to do if it wants to eradicate the piracy problem. Despite the crackdown of recent years carried out by a dedicated copyright unit embedded in the police force, Pintér says that Sweden sits in third place among European Union countries when it comes to illegal downloads of music.
Quite why that's the case is unclear, but police say they remain extremely busy when it comes to processing file-sharing complaints. According to Pintér his unit is handling around 120 such complaints every year, that's roughly one every three days.
Not all reach the prosecution stage of course but those are big numbers for a country with a relatively small population. Still, the revelation is hardly a surprise.
Last month, local ISP Bahnhof revealed that when it comes to police requests for data, 27.5% relate to cases involving online file-sharing. This makes it the most prevalent 'crime' committed by users, ahead of other offenses such as fraud, forgery and grooming minors.
So for now it appears that Sweden's quest to crush file-sharing will continue. Last month it was reported that Sweden's Minister for Justice has called for even tougher punishments for infringers. And with even those making their own subtitles facing prison, it seems that no one is safe.