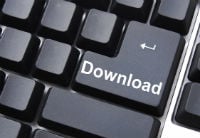 Many Hollywood insiders see online piracy as a major threat, but only very few are willing to target file-sharers with lawsuits or settlement demands.
Millennium Films and LHF Productions, two companies behind the blockbuster "London Has Fallen" have no problem crossing this line.
A few days ago a high quality Blu-Ray rip of the movie appeared online, more than a week before the official release. Since then hundreds of thousands of people have pirated the film, much to the outrage of the studios.
To compensate the potential revenue loss of these and earlier leaks, LHF Productions has filed lawsuits against more than 1,000 people in recent weeks.
The cases are filed against "does" who are only known by their IP-address, with the studio then trying to uncover their real identities by subpoenaing their ISPs. After their personal info is released, the accused Internet subscribers will get a settlement offer, which can go up to several thousands dollars.
A relatively straightforward way to recoup damages, but there is an even easier option. In addition to the lawsuits the film's production company Millennium Films has started sending automated settlement demands to U.S. Internet subscribers.
These settlement offers bypass the courts and are sent as part of a DMCA notice. Several Internet providers voluntarily forward these notices to the account holders associated with the infringing IP-addresses.
Excerpt from the notice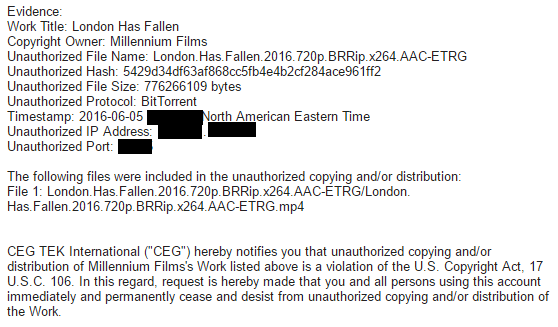 The language in the notices will be quite intimidating to some. After listing the evidence, Millennium Films' anti-piracy partner CEG TEK warns that the subscribers could face a potential lawsuit.
"CEG informs you that you may be held liable for monetary damages, including court costs and/or attorney fees if a lawsuit is commenced against you for unauthorized copying and/or distribution of the Work listed above," it reads.
However, the letter also offers a way out. By settling the case right away and paying $300, all problems will go away. To increase the pressure, CEG TEK adds a hard deadline that expires after a few days.
"If you fail to respond or settle within the prescribed time period, the above matter may be referred to attorneys representing the Work's owner for legal action. At that point the original settlement offer will no longer be an option, and the settlement amount will increase significantly," the company adds.
Those who follow the link are directed to the settlement page where the suspected pirates can pay their dues directly through a credit or debit card.
CEG TEK's settlement page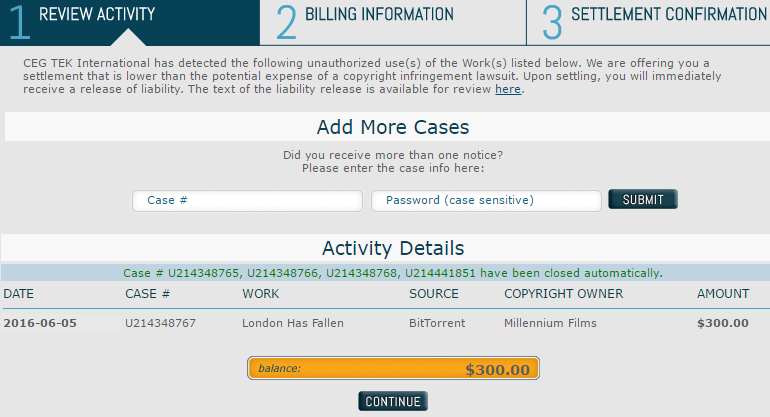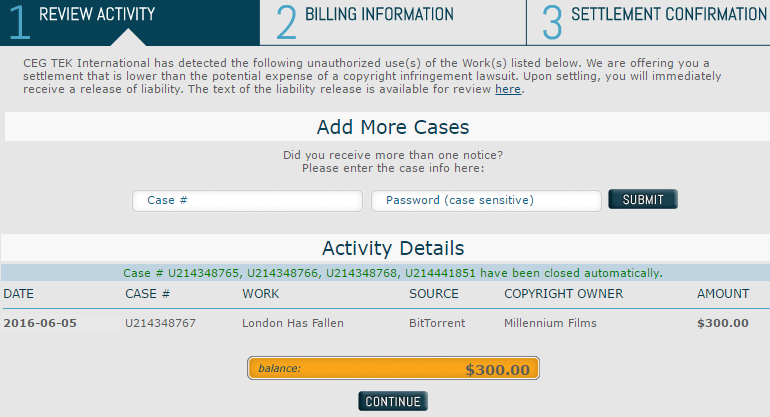 CEG TEK is not a new player on the scene, but it's rare to see notices for such a high-profile movie. The company mostly works with players in the adult industry, who typically demand a few hundred dollars per infringement as well.
Despite all the anti-piracy activity, thousands of people are still sharing "London Has Fallen." This means that there's enough potential for more lawsuits and automated fines.