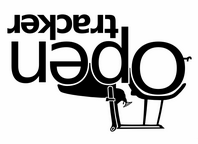 OpenBitTorrent, PublicBitTorrent and Istole.it are the largest BitTorrent trackers on the Internet, coordinating the downloads of tens of millions of file-sharers every day. The non-commercial services don't host or link to torrent files themselves.
The trackers provide a useful function for the public, but are also used by copyright holders to track down pirates. This includes the companies that are used for the various "strikes" initiatives around the world, and various copyright trolls.
To make these increasing snooping efforts more difficult, the tracker operators have decided to take a drastic measure. The three top trackers have all implemented a ban list which includes the IP-address ranges of many of the larger hosting providers, which are frequently used by anti-piracy firms.
The operator of one of the trackers informed TorrentFreak that the measure will help to keep anti-piracy monitoring firms at bay. At least, those who use services of large hosting firms such as Leaseweb.
However, there is also a downside to the measures. Since many VPN services, proxies and seedboxes also use these hosting providers, they are banned as well. The tracker operators are aware of these consequences, but note that there are ways to circumvent the ban.
Also, affected services and users can still connect to DHT and PEX, which essentially makes the trackers obsolete. By using DHT, BitTorrent users are creating their own peer-to-peer trackers. The tracker operator we spoke to recommends enabling DHT whenever possible.
"Trackers are really not needed anymore for torrents to work. All BitTorrent users should switch to DHT primarily," he says.
One of the collateral damage victims of the ban is torrent download service Put.io. They have quickly enabled DHT and PEX to ensure that torrents can still be downloaded, and will take measures to ensure that the trackers can be used through a separate server in the future.
"Right now turning on DHT and PEX brought some relief, but this limits our speed in finding peers and in general, our options. We will try our best to first get off those lists and then find a way to route the announce traffic over another server so this doesn't happen again," Put.io's Hasan Yalcinkaya informed us.
Of course, anti-piracy outfits could take similar steps to bypass the ban. However, several are believed to rely solely on trackers for the time being. How effective the IP-address blacklist will be in the long run has yet to be seen.
The measure is not the silver bullet that will stop all anti-piracy outfits, but it's certainly not making it any easier monitor file-sharers. So for once, they will be the ones who have to circumvent a blockade.