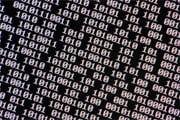 For at least two decades, entertainment companies have been trying to prevent people from copying commercially produced DVDs and more recently Blu-ray discs.
In common with most anti-piracy technologies the protections deployed were eventually circumvented, resulting in copies of every major film and TV show being copied and distributed, either on physical formats or more commonly digitally via the Internet. However, at least one system continues to irritate playback on millions of devices.
Cinavia – Making Playback Difficult For (some) Pirates
Under development since 1999 albeit under a different name, the anti-piracy protection now known as Cinavia hit the market in 2010. The stated aim of the watermarking technology was to embed special digital markers into audio tracks of movies that could be later detected in order to mitigate piracy.
In 2012, Cinavia detection became mandatory in all Blu-ray disc players, meaning that when Cinavia code was found in a copy of a Blu-ray disc or even a movie downloaded from the Internet (Cinavia can survive when a movie is cammed in cinemas), the associated playback device was able to prevent the unauthorized copy from playing.
Samsung Sued For $1.3m For Non-Payment of Cinavia Licensing Fees
In common with most anti-piracy technologies, the use of Cinavia isn't free. Companies such as Samsung, LG and Philips, for example, are not only compelled to include Cinavia protection in their hardware players, they must also pay considerable licensing fees to Verance for the privilege. In Samsung's case, however, it's now being alleged that the company has stopped doing that.
Filed in a New York court by Verance Corporation against South Korea-based Samsung, a new lawsuit claims that in 2011, the companies reached a licensing agreement to have Cinavia technology embedded in Samsung products. Verance claims that Samsung produced over 40 million Blu-ray players containing its technology.
From 2011 until 2017, Samsung used Cinavia under the terms of a 'Preferred Partner Program' (PPP) which required Samsung to comply with "enhanced technical requirements". In 2017, however, Verance says that Samsung could no longer comply with these technical conditions so it terminated Samsung's participation in the PPP and stop waiving certain fees associated with it.
After the parties failed to reach an agreement, in April 2017 Verance gave Samsung 90 days notice of its intent not to renew two licensing agreements but said it would continue Samsung's overall license coverage. Verance also said it would update its license agreements "to address issues" that had arisen since the Cinavia license program had begun several years earlier.
According to the lawsuit, however, Samsung never signed those agreements and didn't pay any licensing fees for the seven million products it shipped containing Cinavia between July 2017 and September 2019. In response, Verance invoiced Samsung for the outstanding fees but Samsung refused to settle the bill.
Samsung Owes Verance $1 Million in Licensing Fees
The amount on the invoice is significant. Alleging breach of contract, Verance claims that Samsung owes $1,010,737.65 in licensing fees for the use of Cinavia in its products. On top, the company claims that it is entitled to collect late fees of 1.5% per month, totaling $299,267 as of June 30, 2020.
"Verance has been damaged by Samsung's refusal to pay the licensing fees and the late fees. In addition to its damages, Verance also is entitled to recover its reasonable attorney's fees and other costs incurred in connection with this action," the complaint reads.
A second count of 'unjust enrichment' has Verance claiming that by failing to pay the appropriate licensing fees for its mandatory DRM product, Samsung was enriched at the content protection company's expense.
"It is against equity and good conscience to permit Samsung to retain the amounts Verance is seeking to recover," the company writes.
The Slow Death of Blu-ray, The Rise of Streaming
In February 2019, it was reported that Samsung was beginning a withdrawal from the Blu-ray player market.
"Samsung will no longer introduce new Blu-ray or 4K Blu-ray player models in the US market," a Samsung spokesperson told CNET.
In March this year, the MPA's THEME Report, an analysis of the theatrical and home/mobile entertainment market environment, revealed that physical products (DVD/Blu-ray) accounted for just 10% of the market in 2019 at $10.1 billion, down 22% from 2018's $12.4 billion total.
Meanwhile, streaming service subscriptions increased 28%, reaching 863 million subscribers worldwide.
With the Demise of Blu-Ray Players Comes a Lack of Control
With millions of consumers now moving away from hardware players, Cinavia is arguably less relevant than it once was. While it is mandatory in Blu-ray players, that is not the direction the market is heading.
Furthermore, software video players tend not to detect Cinavia so for most pirates the technology doesn't affect their consumption habits. However, Cinavia still exists in Blu-ray players including those in consoles, something that causes a steady stream of complaints from those trying to play pirated copies.
The big question, however, is when the Blu-ray player will be completely discarded as another technological relic – and Cinavia with it.
A copy of the lawsuit filed by Verance against Samsung can be found here (pdf)