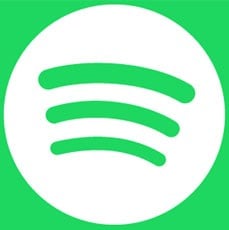 It is now common knowledge that Spotify launched its service more than a decade ago with the aim of attracting pirates.
With the disruption of The Pirate Bay ringing in the music industry's ears, Spotify set out to capture the hearts and minds of music fans, particularly those with an aversion to paying.
Although it is yet to turn a profit, there can be little doubt that Spotify is a rampant success, at least as far as user numbers go. With premium and ad-supported free tiers available, the service is superbly accessible, no matter the depth of one's pockets.
Naturally, those who pay get a better and smoother service so it's no surprise that many free tier users aspire to that level of access. But while some pay the extra, others prefer to hack their way to music utopia.
How many people were accessing Spotify's service using mainly hacked Android APK files has remained a mystery, but late last week, as part of the company's IPO, Spotify dropped the bombshell.
"On March 21, 2018, we detected instances of approximately two million users as of December 31, 2017, who have been suppressing advertisements without payment," Spotify wrote.
"We previously included such users in calculations for certain of our key performance indicators, including MAUs [Monthly Active Users], Ad-Supported Users, Content Hours, and Content Hours per MAU."
Two million users is hardly an insignificant number and it appears Spotify felt the need to disclose them since up to January 1, 2017, the company had been including these users in its accounting. A couple of million users on the free tier is great, but not if they're riding ad-free and therefore less likely to upgrade to premium, the suggestion goes.
Earlier this month, with its IPO process underway, Spotify clearly had these freeloading users on its mind. As previously reported, the company started to send out emails to people using hacked installation files, largely on Android, putting them on notice that their activities were not going unnoticed.
"We detected abnormal activity on the app you are using so we have disabled it. Don't worry – your Spotify account is safe," the email from Spotify said.
"To access your Spotify account, simply uninstall any unauthorized or modified version of Spotify and download and install the Spotify app from the official Google Play Store. If you need more help, please see our support article on Reinstalling Spotify."
At the time it became apparent that this email had gone out to a large number of people, with significant volumes of users reporting problems with their accounts. It also seemed to target users fairly methodically, in that some countries' users retained access while others suffered, only to be hit later on as more and more waves were sent out.
As the chart below from Google Trends shows, it appears that Spotify began taking action on March 1, which drove people to start searching for Spotify APK files that were still working.
By March 3, search volumes had doubled on the index and on March 7, Google searches for 'Spotify APK' reached a dramatic peak never before witnessed in the history of the search term. That's quite an achievement given how many people use these pieces of software.
No prizes for guessing when Spotify got tough….
But after a flurry of activity, on March 22 search volumes were back down to March 3 levels, which is quite interesting in itself.
Although various modified APKs are still managing to evade Spotify's ban, there doesn't seem to be a dominant modified client proving popular enough to stop hundreds of thousands of people from continuing to search for an APK solution. So, presuming these 'banned' people still want the music offered by Spotify, where have they gone?
Aside from those using the APKs that have slipped through the net, reports suggest others have migrated to Deezer downloading solutions, which are also being targeted by Deezer. Others are using tools to convert their Spotify playlists to use with other pirate services or even YouTube.
The big question then is whether hitting the ban button to potentially eject up to two million users has resulted in a net positive for Spotify?
There's no doubt it lowered the bandwidth bill for the growing company but how many former freeloaders traded the pirate high seas for an ad-supported account or even the premium service? Only Spotify has the numbers, and it won't be sharing those yet – if ever.