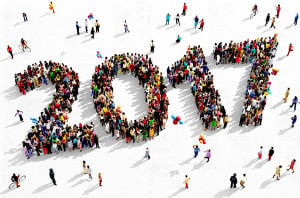 Every year we write roughly 900 articles here at TorrentFreak, and some are more popular than others.
On the brink of the new year, we look back at 2018 by going over the 18 most read news items of the year.
All in all, it was quite a controversial year once again. Troubles at various torrent sites were frequently mentioned, as well as the inevitable legal issues.
But what will 2019 bring?
In July, LimeTorrents changed domain names and updated its homepage in response to various blocking efforts. The site hoped to bypass ISP blockades, at least temporarily, but also to counter a Google ban. While the changes helped temporarily, the new limetorrents.info remains hard to find in the search engine.
The Pirate Bay has suffered weeks of downtime over the past year. There were several related articles that qualified for this list, but we limited it to this one entry from August. The mysterious issues continued for weeks and some still have trouble accessing the site through its regular .org domain.
In September, Terrarium TV – one of the most-loved 'pirate' applications for Android – ceased operating for good. Developer NitroXenon announced that the software, known for its slick interface and huge content selection, would stop working at the end of the month.
Demonoid has a reputation for disappearing, sometimes for months. This became painfully apparent again this year. During the summer the site started to suffer downtime and later on it vanished completely. The site's owner also went missing around the same time. While he reached out to staff weeks later, the site remains offline today. The issues at Demonoid were discussed in several popular news posts but we limited them to one entry in this list.
In August, torrent site SevenTorrents closed its doors. The site's operator announced that the user database was transferred to the brand new torrent site Watchsomuch, so the community can live on. This site remains online today.
With all the Pirate Bay downtime an 'offline' copy of the site's torrent database sounded like a good idea to software developer TechTac. Based on the number of people who read the article, many people agreed.
All links to torrents disappeared from Torrentz2 December 2017. The site remained without links for roughly three weeks, after which the site, just as surprisingly, returned to its former glory. Two weeks later a similar issue appeared, but that only affected ad-block users.
ExtraTorrent.ag, the unofficial successor of ExtraTorrent, started to point to a security warning a year after the original site shut down. The warning was only short-lived as everything went back to normal after a few days.
This summer the Ninth Circuit Court of Appeals reached a verdict in Cobbler Nevada v. Gonzales. The Court ruled that identifying the registered subscriber of an IP-address by itself is not enough to argue that this person is also the infringer. The order also affected several other cases.
Following a massive blunder, Thor Ragnarok was made available on iTunes weeks before its official release. Soon after, copies started to spread all over the Internet, which were pirated at a furious rate.
Late November, pirate streaming site Flixtor became unreachable. After a week it returned without content. According to a message posted on the site, Flixtor must be rebuilt from scratch. It's unknown how long this will take.
In August, iDope – one of the largest torrent sites on the Internet – went offline. The site's operator informed us normal service would be resumed in a few days, through new domain names. However, at the end of the year the original iDope site is nowhere to be found.
In July, Nintendo filed a complaint at a federal court in Arizona, accusing LoveROMS.com and LoveRETRO.co of massive copyright and trademark infringement. The operators, a married couple, eventually agreed to a $12 million settlement in favor of the game developer.
Three men said to be behind notorious India-focused pirate site Tamilrockers were reportedly arrested in March. Two other men, allegedly linked to partner site DVD Rockers, were also detained.
The ad-free and privacy-focused torrent site "SkyTorrents" became a victim of its own success. With millions of pageviews per day, the site was too expensive to manage, leaving the operator with no other option than to shut it down.
An ad-supported VLC clone on Google Play amassed a staggering five to ten million downloads while breaching VLC's GPL license. Google initially didn't take it down, but that changed soon after the article was published.
After shutting down the 'pirate' app Terrarium TV, the developer released some worrying news for former users. He informed TorrentFreak that if required, he'll give up user data to the authorities.
In April, PlayerUnknown's Battlegrounds filed a copyright infringement lawsuit against the developer of the mobile games "Rules of Survival" and "Knives Out." The company argued that the games copied specific elements as well as the overall look and feel from PUBG. This case remains ongoing.
—