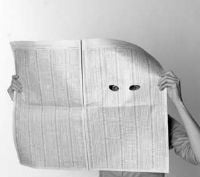 February last year the MPAA, RIAA and five major Internet providers in the United States launched their "six strikes" anti-piracy plan.
The Copyright Alert System's main goal is to inform subscribers that their Internet connections are being used to share copyrighted material without permission. These alerts start out friendly in tone, but repeat infringers face a temporary disconnection from the Internet or other mitigation measures.
The evidence behind the accusations is provided by MarkMonitor, which monitors BitTorrent users' activities on copyright holders' behalf. The overseeing Center for Copyright Information (CCI) previously hired an impartial and independent technology expert to review the system, hoping to gain trust from the public.
Their first pick, Stroz Friedberg, turned out to be not that impartial as the company previously worked as RIAA lobbyists. To correct this unfortunate choice, CCI assigned Professor Avi Rubin of Harbor Labs to re-examine the system.
This week CCI informed us that a summary of Harbor Labs's findings is now available to the public. The full review is not being published due to the vast amount of confidential information it contains, but the overview of the findings does provide some interesting details.
Overall, Harbor Labs concludes that the evidence gathering system is solid and that false positives, cases where innocent subscribers are accused, are reasonably minimized.
"We conclude, based on our review, that the MarkMonitor AntiPiracy system is designed to ensure that there are no false positives under reasonable and realistic assumptions. Moreover, the system produces thorough case data for alleged infringement tracking."
However, there is some room for improvement. For example, MarkMonitor could implement additional testing to ensure that false positives and human errors are indeed caught.
"… we believe that the system would benefit from additional testing and that the existing structure leaves open the potential for preventable failures. Additionally, we recommend that certain elements of operational security be enhanced," Harbor Labs writes.
In addition, the collected evidence may need further protections to ensure that it can't be tampered with or fall into the wrong hands.
"… we believe that this collected evidence and other potentially sensitive data is not adequately controlled. While MarkMonitor does protect the data from outside parties, its protection against inside threats (e.g., potential rogue employees) is minimal in terms of both policy and technical enforcement."
The full recommendations as detailed in the report are as follows:
The CCI is happy with the new results, which they say confirm the findings of the earlier Stroz Friedberg review.
"The Harbor Labs report reaffirms the findings from our first report – conducted by Stroz Friedberg – that the CAS is well designed and functioning as we hoped," CCI informs TF.
In the months to come the operators of the Copyright Alert System will continue to work with copyright holders to make further enhancements and modifications to their processes.
"As the CAS exits the initial ramp-up period, CCI has been assured by our content owners that they have taken all recommendations made within both reports into account and are continuing to focus on maintaining the robust system that minimizes false positives and protects customer security and privacy," CCI adds.
Meanwhile, they will continue to alert Internet subscribers to possible infringements. After nearly two years copyright holders have warned several million users, hoping to convert then to legal alternatives.
Thus far there's no evidence that Copyright Alerts have had a significant impact on piracy rates. However, the voluntary agreement model is being widely embraced by various stakeholders and similar schemes are in the making in both the UK and Australia.