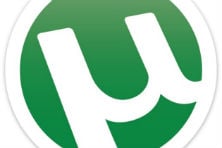 With more than 150 million active users a month, uTorrent remains the leading torrent client, by far.
Despite its popularity, the introduction of new features has stalled in recent years. In fact, some of the more prominent changes date back five years, when uTorrent launched its long awaited 3.0 version.
Among other things, this release introduced a commenting and rating feature. This allowed users to rate the quality of torrents and discuss their contents from within the application.
Both the comments and ratings were shared via trackers, which means that they were not centrally stored but distributed among peers, just like the download itself.
"µTorrent 3.0 adds an extension message for distributing comments within the swarm. All clients that support this extension message store all comments they have seen, per torrent," uTorrent's engineering team informed TorrentFreak at the time.
A handy addition, which was appreciated and used by millions of users in recent years. However, out of nowhere, the uTorrent team has decided to ditch the feature in their latest versions.
uTorrent comments and ratings
The issue was brought to our attention by Peersm and torrent-live researcher Aymeric Vitte, who previously revealed how thousands of "spies" are active on BitTorrent's DHT.
While it's up to uTorrent's parent company BitTorrent Inc. to decide what to do with their client, it's at least a bit odd that users haven't been informed about the change. There is no mention in the release log of the stable version either.
The only reference we could find was listed in the release log for the beta version a few weeks ago.
Hoping to find out more about the motivation to retire the feature we contacted BitTorrent Inc a few days ago, but thus far without response. The company doesn't seem very keen to speak about uTorrent, as our inquiries about the hacked forum also remained unanswered.
Disable Rating
The above leaves us with no other option than to speculate about the mysterious removal. Perhaps BitTorrent Inc. decided that the feature was no longer relevant, or maybe the system was flooded by spam comments?
On the other hand, perhaps there's a legal reason why the company doesn't want users to rate and discuss potentially infringing content from within the client?
Without an official comment from BitTorrent we'll never know what the true reason is. It's clear, however, that users who want to comment can no longer do so from the uTorrent application itself.