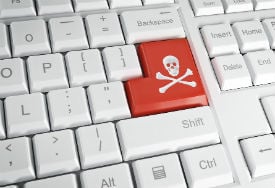 It's hard to believe but it was more than eight years ago when a court in Denmark ordered a local Internet service provider to begin blocking The Pirate Bay.
The court found that ISP Tele2 had assisted in the file-sharing infringements of its customers, a decision that put Denmark on the map as the first European country to block the notorious site.
Since then most of the major torrent and streaming sites have also been blocked in Denmark but piracy has continued, much to the disappointment of rights holders.
Services like Popcorn Time haven't improved the situation either, so it came as little surprise that users of the application were eventually targeted by trolls through the Danish legal system. Shortly after though, the state itself got tough, arresting the operators of two sites which allegedly spread information about the popular application.
In December, Denmark's largest torrent site shutdown too, but that doesn't appear to have had much of an effect either.
So for Rights Alliance, the anti-piracy outfit that counts all the big Hollywood studios and record labels among its members, much more needs to be done. Normally the group addresses its issues in private but this week took the unusual step of openly criticizing the authorities for their piracy failures.
In an open letter to the Prosecutor General, Rights Alliance director Maria Fredenslund says that not enough emphasis is being placed on the plight of the entertainment industries.
"As you know, we at Rights Alliance have worked to ensure that intellectual property crime is a priority focus, including that police and prosecutors take better care of intellectual property cases," Fredenslund begins.
"However, we find that distribution of pirated copies is still extensively used as a platform and source of income for criminals."
The Rights Alliance director says that public prosecution initiatives from 2013 and 2015 have failed to hit the mark and promises haven't been kept.
"We write now because we do not see positive results in terms of the specific handling of intellectual property cases, as we were promised," she writes.
Fredenslund wants public prosecutions of pirates to become a priority for the authorities and wants discussion to begin soon.
"There is from our side an urgent need to see concrete results in terms of cases handled, and a very clear communication from the authorities on what is illegal on the Internet," she adds.
In publicly asking for a meeting with the Prosecutor General, Rights Alliance are clearly attempting to bring the issue of online piracy into the public eye. Quite what can be done remains up for debate.
With site blocking already in place and international efforts to physically remove sites such as The Pirate Bay from the internet failing, only targeting end users remains.
It's understood that sending warning notices to Internet users caught pirating is still favored by rightsholders but whether those schemes have had any major effect on sales in other regions is still an unknown quantity.
The so-called "six strikes" system in the United States is still ongoing and has just been extended, but proclamations of the scheme's successes have been almost entirely absent.