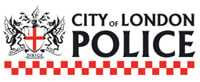 The advent of cheap Android devices such as Amazon's Fire Stick and dozens of set-top variants means that anyone can install legal software such as Kodi and then modify it to do less legal things.
With the correct know how, all the latest movies, TV shows and live sports are just a few clicks away, all streamed over the Internet, for free. This ease of use irritates rightsholders who seem powerless to do much about the flood of illicit broadcasts.
Also complicating the situation is that individuals looking to make a quick buck are selling piracy-configured devices on eBay, Amazon and other venues, meaning that anyone can get in on the close-to-free TV action by shelling out a few pounds, euros or dollars.
Today, however, the UK's Police's Intellectual Property Unit (PIPCU) has made a tiny dent in this illicit market after arresting several individuals said to be involved in the sale of 'pirate' boxes configured to stream content including movies and sport.
Following the execution of seven search warrants at as many locations in the north of England (Consett, Lanchester, Washington, Gateshead, Middlesbrough, Sunderland and Seamer), six people were arrested.
Police say that a 37 year-old man targeted in Sunderland was arrested on suspicion of distributing an unauthorized decoder, money laundering and making and/or supplying items for use in fraud.
The investigation, which was carried out with the assistance of Trading Standards and the Federation Against Copyright Theft (FACT), led to the seizure of 42 "illegally modified" set-top boxes configured to receive subscription-only TV.
"This operation is an excellent example of multi-agency working across force boundaries to tackle piracy and those intent on making money at the expense of honest subscription payers who deserve a fair deal," says PIPCU's Detective Chief Inspector Peter Ratcliffe.
"We routinely seek to identify and disrupt those intent on making quick cash from piracy and will use every enforcement opportunity to bring them to justice."
While buyers of such devices might think they're getting value for money, both PIPCU and the Federation Against Copyright Theft are keen to point out that they're not risk free.
"Consumers need to be aware that these cheap pre-configured TV boxes are illegal," says FACT Director General Kieron Sharp. "They are stealing copyrighted content and starving UK businesses from revenue, as well as putting consumers' devices at risk of malware and ransomware."
A pirate box holding itself to ransom is an interesting concept but not one that appears to be gaining any traction on sites specializing in such topics. Indeed, in many instances using one of these boxes is much safer than visiting streaming sites directly, since much of the malicious advertising is filtered out.
This week's arrests follow at least two previous operations (1,2) targeting the sellers of 'pirate' boxes in the UK.