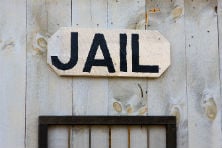 In the wake of December 2014 action that closed down The Pirate Bay for weeks, Swedish police turned their focus to one of the country's top streaming portals, Dreamfilm.se.
The site had been growing in popularity for a while, and together with defunct streaming site Swefilmer, whose admins also went on trial recently, the site accounted for up to 25% of online viewing in Sweden.
"After an administrator was detained and interrogated, it has been mutually agreed that dreamfilm.se will be shut down for good," the site said in a January 2015 statement.
While the site later came back to life under a new name, Swedish police kept up the pressure. In February 2015, several more sites bit the dust including the country's second largest torrent site Tankefetast, torrent site PirateHub, and streaming portal Tankefetast Play (TFPlay).
Image previously released by Tankafetast
It took more than two years, but recently the key people behind the sites had their day in court. According to IDG, all of the men admitted to being involved in Dreamfilm, but none accepted they had committed any crimes.
Yesterday the Linköping District Court handed down its decision and it's particularly bad news for those involved. Aged between 21 and 31-years-old, the men were sentenced to between six and 10 months in jail and ordered to pay damages of around $147,000 to the film industry.
A 23-year-old man who founded Dreamfilm back in 2012 was handed the harshest sentence of 10 months. He was due to receive a sentence of one year in jail but due to his age at the time of some of the offenses, the Court chose to impose a slightly lower term.
A member of the Pirate Party who reportedly handled advertising and helped to administer the site, was sentenced to eight months in prison. Two other men who worked in technical roles were told to serve between six and 10 months.
Anti-piracy outfit Rights Alliance, which as usual was deeply involved in the prosecution, says that the sites were significant players in the pirate landscape.
"The network that included Dream Movie, Tankafetast, TF Play and Piratehub was one of Europe's leading players for illegal file sharing and streaming. The coordination of the network was carried out by two of the convicted," the group said.
"This case is an example of how organized commercial piracy used Sweden as a base and target for its operations. They are well organized and earn a lot of money and the risks are considered small and punishments low in Sweden," lawyer Henrik Pontén said.
While lenient sentences are now clearly off the agenda, the convicted men still have a chance to appeal. It is not yet clear whether they will do so. In the meantime the Dreamfilm.se domain will be seized until the District Court decision becomes final.