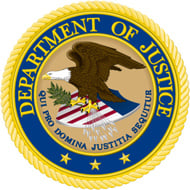 Back in August 2020 the piracy world went into meltdown. Various raids, targeting so-called 'Scene' groups, turned the international file-sharing ecosystem upside down.
Shortly after law enforcement took action around the world, a US judge ordered a previously sealed indictment to be made public. Among other things, it revealed that British man George Bridi, who reportedly resided on the Isle of Wight, was accused of being part of a criminal conspiracy identified as the SPARKS release group.
According to the documents, the aim of the SPARKS group (which was active between 2011 to early 2020) was to fraudulently obtain DVDs and Blu-Ray discs for copyrighted movies and television shows prior to their retail release date, remove the copyright protections, and distribute the files via SPARKS-controlled servers.
Gaining access to Bridi wasn't straightforward, however. After being arrested in Cyprus on an INTERPOL Red Notice, the then 50-year-old would need to be extradited to the United States. After more than a year, that has now happened.
U.S. Attorney Announces Bridi's Extradition
According to an announcement today by Audrey Strauss, the United States Attorney for the Southern District of New York, Bridi was extradited to the United States from Cyprus on August 31, 2021.
He faces charges of conspiracy to commit copyright infringement (maximum five years in prison), wire fraud conspiracy (20 years in prison), and conspiracy to commit interstate transportation of stolen property (five years in prison). It's alleged that the SPARKS group caused tens of millions of dollars in losses to film production studios.
The case is being prosecuted by the Department of Justice's Violent and Organized Crime Unit. The investigation was supported by the execution of dozens of mutual legal assistance requests in 18 different countries including Canada, Cyprus, Czech Republic, Denmark, France, Germany, Italy, Republic of Korea, Latvia, Netherlands, Norway, Poland, Portugal, Romania, Spain, Sweden, Switzerland, and the United Kingdom.
"As alleged, George Bridi was a member of an international video piracy ring that circumvented copyright protections on nearly every movie released by major production studios, as well as television shows, and distributed them worldwide on the Internet," says U.S. Attorney Audrey Strauss.
"Thanks to the assistance of our law enforcement partners, the piracy ring has been busted and Bridi is now in U.S. custody."
Fate of Bridi's SPARKS Co-defendants
The alleged 'SPARKS Conspiracy' runs much broader than Bridi alone. Jonatan Correa (aka 'Raid') was arrested in Kansas on August 25, 2020 but was released the very same day. During an appearance in court on September 1, 2020, he pleaded not guilty but as part of a plea deal with the US Government, Correa later changed his mind.
Noting his cooperative stance, limited involvement in the SPARKS group, and his standing in the community, in May US District Court Judge Richard M. Berman sentenced the former Scene member to time served plus 27 months of supervised release. Correa was also ordered to pay $54,000 to the Motion Picture Association.
Umar Ahmad (aka 'Artist') is proving to be more elusive. Last year the then 39-year-old Norwegian somehow managed to evade arrest and according to the Department of Justice, remains at large today.
The raids against SPARKS and other groups in The Scene initially triggered an immediate and historic drop in pirate releases. However, as reported this January, the ecosystem eventually recovered, with content availability virtually back to normal around five months after the initial international law enforcement action.
Update: Bridi entered a not guilty plea.