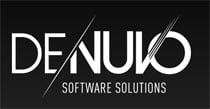 There's a war taking place on the Internet. On one side: gaming companies, publishers, and anti-piracy outfits. On the other: people who varying reasons want to play and/or test games for free.
While these groups are free to battle it out in a manner of their choosing, innocent victims are getting caught up in the crossfire. People who pay for their games without question should be considered part of the solution, not the problem, but whether they like it or not, they're becoming collateral damage in an increasingly desperate conflict.
For the past several days, some players of the recently-released Assassin's Creed Origins have emerged as what appear to be examples of this phenomenon.
"What is the normal CPU usage for this game?" a user asked on Steam forums. "I randomly get between 60% to 90% and I'm wondering if this is too high or not."
The individual reported running an i7 processor, which is no slouch. However, for those running a CPU with less oomph, matters are even worse. Another gamer, running an i5, reported a 100% load on all four cores of his processor, even when lower graphics settings were selected in an effort to free up resources.
"It really doesn't seem to matter what kind of GPU you are using," another complained. "The performance issues most people here are complaining about are tied to CPU getting maxed out 100 percent at all times. This results in FPS [frames per second] drops and stutter. As far as I know there is no workaround."
So what could be causing these problems? Badly configured machines? Terrible coding on the part of the game maker?
According to Voksi, whose 'Revolt' team cracked Wolfenstein II: The New Colossus before its commercial release last week, it's none of these. The entire problem is directly connected to desperate anti-piracy measures.
As widely reported (1,2), the infamous Denuvo anti-piracy technology has been taking a beating lately. Cracking groups are dismantling it in a matter of days, sometimes just hours, making the protection almost pointless. For Assassin's Creed Origins, however, Ubisoft decided to double up, Voksi says.
"Basically, Ubisoft have implemented VMProtect on top of Denuvo, tanking the game's performance by 30-40%, demanding that people have a more expensive CPU to play the game properly, only because of the DRM. It's anti-consumer and a disgusting move," he told TorrentFreak.
Voksi says he knows all of this because he got an opportunity to review the code after obtaining the binaries for the game. Here's how it works.
While Denuvo sits underneath doing its thing, it's clearly vulnerable to piracy, given recent advances in anti-anti-piracy technology. So, in a belt-and-braces approach, Ubisoft opted to deploy another technology – VMProtect – on top.
VMProtect is software that protects other software against reverse engineering and cracking. Although the technicalities are different, its aims appear to be somewhat similar to Denuvo, in that both seek to protect underlying systems from being subverted.
"VMProtect protects code by executing it on a virtual machine with non-standard architecture that makes it extremely difficult to analyze and crack the software. Besides that, VMProtect generates and verifies serial numbers, limits free upgrades and much more," the company's marketing reads.
VMProtect and Denuvo didn't appear to be getting on all that well earlier this year but they later settled their differences. Now their systems are working together, to try and solve the anti-piracy puzzle.
"It seems that Ubisoft decided that Denuvo is not enough to stop pirates in the crucial first days [after release] anymore, so they have implemented an iteration of VMProtect over it," Voksi explains.
"This is great if you are looking to save your game from those pirates, because this layer of VMProtect will make Denuvo a lot more harder to trace and keygen than without it. But if you are a legit customer, well, it's not that great for you since this combo could tank your performance by a lot, especially if you are using a low-mid range CPU. That's why we are seeing 100% CPU usage on 4 core CPUs right now for example."
The situation is reportedly so bad that some users are getting the dreaded BSOD (blue screen of death) due to their machines overheating after just an hour or two's play. It remains unclear whether these crashes are indeed due to the VMProtect/Denuvo combination but the perception is that these anti-piracy measures are at the root of users' CPU utilization problems.
While gaming companies can't be blamed for wanting to protect their products, there's no sense in punishing legitimate consumers with an inferior experience. The great irony, of course, is that when Assassin's Creed gets cracked (if that indeed happens anytime soon), pirates will be the only ones playing it without the hindrance of two lots of anti-piracy tech battling over resources.
The big question now, however, is whether the anti-piracy wall will stand firm. If it does, it raises the bizarre proposition that future gamers might need to buy better hardware in order to accommodate anti-piracy technology.
And people worry about bitcoin mining……?
Update Nov 1: In a statement two days after the claims, Ubisoft says that "the anti-tamper solutions implemented in the Windows PC version of Assassin's Creed Origins have no perceptible effect on game performance."
Meanwhile, Voksi suggests some CPU intensive work is still going on.
"While I was playing, I put memory breakpoint on both VMProtect sections in the exe to see if it's called while I'm playing. Once the breakpoint was enabled, I immediately landed on vmp0, called from game's code," he said.
"Which means it called every time this particular game code is executed, which game code is responsible for player movement, meaning it's called non-stop."