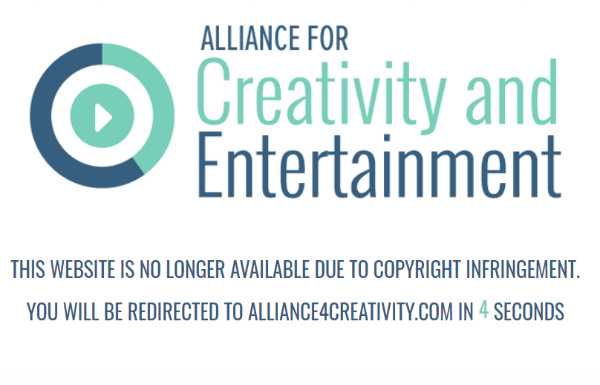 In 2017, the newly formed anti-piracy group Alliance for Creativity and Entertainment (ACE) announced its presence to the world. Headed up by the traditional studios of the MPA plus Netflix and Amazon, the coalition also featured dozens of global movie and TV show giants.
The clear aim of ACE is to tackle video piracy on a global scale by pooling resources, finances, and knowledge. At least publicly, the coalition had a relatively slow start but as projects came to fruition, sites and platforms associated with piracy began to fall.
Some legal battles were conducted publicly through US courts (Omniverse, SetTV) but many others were settled quietly behind the scenes, without any official announcements. But perhaps the most dramatic, such as the takedowns of major IPTV player Vaders and file-hosting platforms Openload and Streamango, began silently, never went to trial, and were only confirmed when big cash settlements were revealed.
But of course, cash wasn't the only thing ACE demanded from these players. In numerous cases so far (1,2,3,4,5), 'pirate' platforms were also compelled to hand over their domain names to the MPA. However, instead of lying dormant, ACE now uses them to deliver a short message to former users, declaring that platforms have been shut down due to copyright infringement.
A few seconds later visitors are then diverted to ACE's anti-piracy portal, a place where movies and TV shows can't be found. Instead, pro-copyright messages are presented with every click alongside details of previous ACE successes, shutdowns, and some (but certainly not all) ACE domain seizures.
Despite plenty of smaller domain seizures, traffic to Alliance4Creativity.com was minimal right up until September 2019 but then things took off in a big way. SimilarWeb stats reveal that at the start of the month the site had around 10,000 monthly visits.
At the start of October, however, visits had skyrocketed to around 620,000 per month, an increase of more than 6000%.
While this increase is impressive in its own right, by the start of November ACE's website was receiving 2.3 million monthly visits, around 23,000% up on September's traffic. Leading pirate sites aside, many illicit platforms never reach this number of eyeballs.
Given that the Openload/Streamango shutdown took place on October 31, it seems likely that the majority of the traffic to ACE's site comes from former users of the defunct file-hosting platforms.
Whether the figures will continue to rise when SimilarWeb's stats update remains a question, however. It's possible that all traffic is yet to be accounted for but as a negative, former Openload and Streamango users are unlikely to keep revisiting the domains now that they know that ACE is in control.
TorrentFreak approached ACE for comment on its increasingly 'popular' website, which is now delivering its anti-piracy message while being largely fueled by traffic from seized 'pirate' domains. Unfortunately, an ACE spokesperson declined on the group's behalf.
In the background, however, more seizures are taking place. TF has discovered that in recent weeks ACE quietly took over the domains of another pair of allegedly-infringing sites, Jailbrokenfirestick.com and Jailbrokefiretv.com. In common with other smaller seizures, no official announcements were made but nevertheless, will still add to the Alliance's growing website traffic.
Finally, there's a strong chance that ACE will be analyzing the traffic hitting these former 'pirate' domains that they now own. While that data isn't likely to be particularly useful from a direct litigation perspective, it will certainly prove of interest to the global anti-piracy alliance.