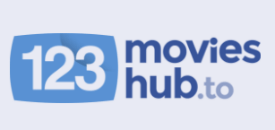 With sites like The Pirate Bay still going great guns in the background, streaming sites are now all the rage. With their Netflix style interfaces and almost instant streaming, these platforms provide the kind of instant fix impatient pirates long for.
One of the most successful was 123Movies, which over the past 18 months and several rebrandings (123movieshub, GoMovies) later managed to build a steady base of millions of users.
Had such a site made its base in the US or Europe, it's likely that authorities would've been breathing down its neck somewhat sooner. However, the skyrocketing platform was allegedly based in Vietnam, a country not exactly known for its staunch support of intellectual property rights. Nevertheless, the tentacles of Hollywood and its friends in government are never far away.
In March 2017, US Ambassador to Vietnam Ted Osius called on the local Government to criminally prosecute the people behind movie streaming site 123movies, Kisscartoon, and a Putlocker variant.
Osius had a meeting with Truong Minh Tuan, Vietnam's Minister of Information and Communications, after which the Minister assured the Ambassador that Vietnam wanted to protect copyrights. He reportedly told Osius that a decision would soon be made on how to deal with the pirate streaming sites. Perhaps coincidentally, perhaps not, during the discussions 123Movies suffered a significant period of downtime.
Almost exactly a year later, the MPAA piled on the pressure again when it branded 123Movies as the "most popular illegal site in the world", noting that its 98 million monthly visitors were being serviced from Vietnam.
Then, around March 19, 2018, 123Movies announced that it would be shutting down for good. A notice on the site was accompanied by a countdown timer, predicting the end of the site in five days. When the timer ran out, so did the site and it remains down to this day. But was its closure entirely down to the MPAA?
For the past couple of years, Vietnam has been seeking to overhaul its intellectual property laws, not least due to pressure from countries like the United States. Then, last October, Vietnamese Ambassador Duong Chi Dung was voted in as chairman of the World Intellectual Property Organization (WIPO) General Assembly for the 2018-19 tenure.
It was the first time in 12 years that the Asia-Pacific region had had one of its representatives serving as chairperson of the WIPO General Assembly. Quite an honor considering the diplomat enjoyed the backing of 191 member nations during the Assembly's 49th session in Geneva, Switzerland.
Then in February, local media began publishing stories detailing how Vietnam was improving its stance towards intellectual property. Citing the sixth annual International IP Index released that month by the US Chamber of Commerce Global Innovation Policy Center (GIPC), it was noted that Vietnam's score was on the increase.
"Vietnam has taken some positive steps forward towards strengthening its IP framework to compete more closely with its Southeast Asian peers, increasing its score," said Patrick Kilbride, vice president of GIPC.
"With continued investment in strong IP rights, Vietnam can harness this positive momentum to become a leader in the region, stimulate its domestic capacity for innovation, and enhance its global competitiveness."
The Vietnam government was also credited with passing legislation to "strengthen the criminal standards for IP infringement", a move set to "strengthen the enforcement environment" in the country.
Amid the positive developments, it was noted that Vietnam has a way to go. Early March a report in Vietnam News cited a deputy chief inspector of the Ministry of Science and Technology as saying that while an intellectual property court is "in sight", it isn't yet clear when one will appear.
"There needs be an intellectual property court in Vietnam, but we don't know when it will be established," Nguyễn Như Quỳnh said. That, it appears, is happily being exploited, both intentionally and by those who don't know any better.
"Several young people are making tonnes of money out of their online businesses without having to have capital, just a few tricks to increase the number of 'fans' on their Facebook pages," she said. "But a lot of them sell fake stuff, which is considered an infringement."
Come April 10, 2018, there will be new IP regulations in place in Vietnam concerning local and cross-border copyright protection. Additionally, amendments made last year to the Penal Code, which took effect this year, mean that IP infringements carried out by businesses will now be subject to criminal prosecution.
"Article 225 of the Penal Code stipulates that violations of IPR and related rights by private individuals carries a non-custodial sentence of three years or a jail term of up to three years," Vietnamnet.vn reports.
"Businesses found guilty will be fined VND300 million to VND1 billion (US$13,000-43,800) for the first offense. If the offense is repeated, the penalty will be a fine of VND3 billion ($130,000) or suspension of operations for up to two years."
The threshold for criminality appears to be quite low. Previously, infringements had to be carried out "on a commercial scale" to qualify but now all that is required is an illicit profit of around US$500.
How this soup of intellectual property commitments, legislative change, hopes, dreams and promises will affect the apparent rise and fall of streaming platforms in Vietnam is unclear. All that being said, it seems likely that all of these factors are playing their part to ratchet up the pressure.
And, with the US currently playing hardball with China over a lack of respect for IP rights, Vietnam will be keen to be viewed as a cooperative nation.
As for 123Movies, it's unknown whether it will reappear anytime soon, if at all, given the apparent shifting enthusiasm towards protecting IP in Vietnam. Perhaps against the odds its sister site, Animehub, which was launched in December 2017, is still online. But that could be gone in the blink of an eye too, if recent history is anything to go by.