Following the announcement last week that uTorrent will become ad-supported (and despite the subsequent change of heart on forced ads), some BitTorrent users have been reconsidering their options.
In response to reader requests for information on other clients, here are ten alternatives to µTorrent for windows (in alphabetical order).
BitComet v1.33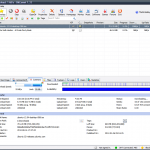 We begin with perhaps the most controversial of all torrent clients. BitComet has been accused of many negative things in the past, but most were without merit.
However, the one universally annoying aspect of BitComet – padding files – is still there, and is the default setting when creating torrents.
For torrent downloads it is an acceptable client but by no means the best. On one of our test torrents BitComet could not find or connect to any peers, so your mileage may vary in everyday usage.
On the plus side, the optional eMule integration could help resuscitate some torrents, assuming you can find a working eMule server that is. On the downside it was one of the heaviest clients on our test system.
BitComet also serves advertising links. Some features (such as VIP mode and anonymous downloading) are pay services, which is not always made clear.
BitLord v2.1.1
Another client that has been around for many years. Older BitLord clients were based on an old version (v0.54) of BitComet but for quite a while now it has been based on Deluge. Installation includes a Conduit toolbar, and the client opens to a browser window containing more adverts (through the integrated Chrome12 browser).
As a modified Deluge, it offers very little in the way of worthwhile additions to the basic Deluge client. In addition to all the adverts it also managed to ignore the global settings and left a Conduit installer behind when removed. A clear case of where the modifications are all for the worse.
BitTornado v0.3.7
A classic client, and the only one that doesn't handle multiple torrents in a single window.
Despite the age of the client (this version was released in October 2006, and predates TorrentFreak!) it still has a popular following with a certain type of user.
Similar to the original BitTorrent client, BitTornado is an instance-per-torrent client that was responsible for many popular developments, such as the 'traffic light' system for port forwarding and super-seeding to maximize the efficiency of initial seeding. However, it has no DHT facility, so magnet links are not usable.
BitTornado is best for power users who release torrents periodically and can make good use of the super-seed function. Various independent front-ends are available for the BitTornado engine (such as ABC and TorrentFlux), but use them at your own risk.
Deluge v1.3.5
If you're looking for a simple client with no bells, whistles or extras, then Deluge might be the tool for you.
It covers all the basics and has a clean interface, the simplicity of which is only underscored after seeing how BitLord butchered it. It's also been remarkably resistant to traffic-shaping in the past; never a bad thing, especially if you're on a frequently throttled ISP.
If there's a downside it's that the settings are perhaps TOO simple, and that the default settings are a little on the high side. There is also currently no support for µTP as the client uses an older version of libtorrent-rasterbar. However, its simple competence coupled with overall lightness on the system means that this is a recommended client for the regular user.
FrostWire v5.3.8
A client aimed at media-oriented users, FrostWire is laid out in a manner more reminiscent of a music player than a BitTorrent client, betraying its LimeWire origins (it's been BitTorrent-only since June 2011). While there are no toolbars included, RealPlayer is offered during install.
Music is definitely the focus of the client, with featured artists downloads being offered since 2008 along with iTunes integration. Additionally, in tests it was the only client to detect a local peer on the same network, and use it.
On the downside, initial settings are a little high, and the layout is a little cluttered. It also didn't uninstall cleanly, leaving a number of files behind.
If your torrenting revolves around music and iTunes integration is a bonus, then FrostWire is a good option. Likewise if you torrent on a large local network, the local peer discovery may improve things for you.
MediaGet v2.01.1595
This client is very popular with Russian users, but has a few issues. The client's options are limited and documentation – including the FAQ linked in the client – is in Russian.
Also, while the initial installer is uTorrent-sized, it's a frontend for a web-based installer that can take a while to complete. The overall design of the client is, like FrostWire, aimed towards music users, with an integrated media player.
Despite our optimism last year, it's currently not one of the best replacements for uTorrent.
qBittorrent v3.0.0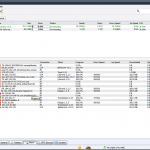 The Windows version of this popular Ubuntu client is, like Deluge, based on the libtorrent-rasterbar engine. However, unlike Deluge, it uses v0.16 which has support for µTP.
Installation is simple and quick, with no adverts or premium options. System resource usage was the lowest of all clients tested, and handled all standard torrent tasks with quiet competence.
On the downside, initial settings are again rather poor and will need to be corrected on installation.
Like Deluge, this is a worthy alternative client to uTorrent.
Tixati v1.91
A client that has garnered a small, but vocal following in our comments section, it's a client clearly aimed more towards the BitTorrent stats junkie than the casual user.
The layout is clear and uncluttered, with bold primary colors evoking memories of WinMX but getting the job done. It was easy to set up and run and is more customizable than most.
On the downside the homepage has some misleading adverts and you have to agree to the license twice, once when installing and again when first run, which can be annoying.
If you know what you're looking for the additional information the client provides can be a benefit, but serious stats junkies will probably go for the plugin-flexibility of Vuze. In many ways it's a midpoint between the heavy details of Vuze and the simplicity of Deluge and qBittorrent. Worth a try, but may not be for everyone.
Tribler v5.9.27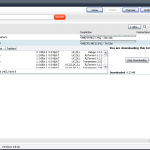 The Tribler client has been around for many years now, and we've covered it several times. Developed at the Delft University of Technology, it's been promoted as the only true decentralized BitTorrent client, allowing content searches independent of websites.
The downside is that the installer is massive in comparison to the other clients listed here, and it also ends up being the most system-intensive, with some functions taking several seconds to respond.
It is one of the least configurable of the clients tested and the 'channels' are not as well implemented as they could be.
While it has its niche, Tribler doesn't quite make it as a mainstream replacement for uTorrent. It's still actively being developed and brough many innovations to BitTorrent over the years, so keep an eye on this client.
Vuze v4.7.1.2
Vuze is uTorrent's main challenger. While uTorrent prides itself on its small size and speed, Java-based Vuze focuses on capability and the sheer breadth of supported devices.
It was the first client to feature DHT, albeit on its own network (a plugin is available to use the mainline DHT network) and with the enhancements offered by the plugin system it gives power users the ability to do things not possible with any of the other clients listed here.
On the downside, the client is Java-based and so is one of the heaviest consumers of system resources, and the layout is not intuitive to those coming from other clients. Additionally, the installer contains not one, but three pieces of software – a toolbar, WinZip registry optimizer, and WinZip driver updater.
However, for power users who can spare the system power, or who really want the intricate details or the flexibility of the plugin system, it's hard to beat.
Conclusion
If you are looking for a straight alternative to the uTorrent client, there are a few alternatives. For the simple/everyday user the two libtorrent clients (Deluge and qBittorrent) are good options. If you are a torrent releaser, working on one or two torrents at a time, then BitTornado may be for you. For those that want more details, Tixati would be a good alternative, and for the ultimate power user, there's always Vuze.
The Tribler client offers promise for the future and is certainly one to keep an eye on.
Did we miss a good client? Do you disagree with the above? Feel free to add a comment!
UPDATE: Before any more go on about 'transmission', we only covered official released clients FOR WINDOWS. There is only an unofficial port abandoned in 2010 for windows, hence we didn't look at it and are not going to. Likewise with rTorrent, not available for windows. We will be checking out clients for other operating systems soon.